Featured Story
Focaccia al rosmarino a.k.a. Focaccia with Rosemary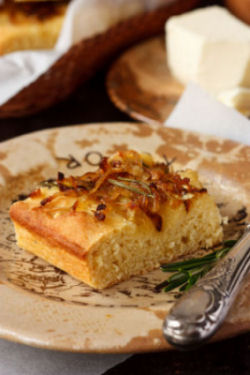 Focaccia can be described as, a flat Italian bread similar in style to pizza without the sauce and cheese. Its crust is more "cake like" than pizza. The word focaccia in Italian actually translates as "cake"...
Latest Video
A Presentation from News Canada
Featured Stories
Is Food from China Safe?
I just threw away a lot of food items made in China...
Full article »
Chef, Please Give me a Break...
I'm surprised that some chefs still sprinkle chopped parsley on the rim of the plate
Wines I Like a Lot!
What's a reasonably priced wine in the USA market... $10 or $15?