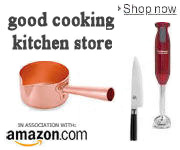 Convert the recipe

to another language.
Works in most Browsers
Vegetarian Curried Vegetable Cutlets
Recipe by: Chef John V., A Good Cooking Recipe!
Serving size: 4
Preparation time: about 30 minutes

Amount/Measure/Ingredient:

1 quart mashed potatoes (leftover or fresh made)
1 quart vegetables, cooked and diced 1/4 inch (any leftover or mixed vegetables from your holiday meal may be used, they must be well drained) Use a variety of at least 6 types!
1 tablespoon curry powder, Sun Brand Madras if available
1 clove garlic, freshly minced
1/2 cup chopped parsley
3 egg whites, beaten
1/2 cup flour
2 cups bread crumbs
salt to taste
2 tablespoons butter
2 tablespoons olive oil
8 sprigs of fresh cilantro
Preparation:

Combine leftover or fresh made mashed potatoes with 1 quart of cooked diced vegetables such as leftovers form your holiday meal---carrots, green beans, cauliflower, peas, white cabbage, broccoli, corn, asparagus, scallions, spinach or whatever you have. Don't use beets or red cabbage as they will discolor the cutlet. You may also use any type of frozen vegetable or mixed vegetables right out of the box. Add the beaten egg whites, curry powder, bread crumbs, flour, garlic and parsley. Mix well, test for seasoning and add a little salt if you like, form into 8 equal portions, flatten into 3/4 inch cutlets and refrigerate for 30 minutes. In a non-stick frying pan melt the butter until golden brown, add the olive oil then the cutlets and fry over medium heat until golden brown, carefully turn over and brown the other side. This will take about 4-5 five minutes per side and if you think they are browning too fast turn down the heat a little. Depending on the size of your frying pan you may need to cook the cutlets in several batches, so reserve some of the butter and oil for the other batches. If you have cooked them in batches keep the cooked ones in a warm oven till the others are cooked. Serve 2 cutlets per portion and garnish with sprigs of fresh cilantro.

An accompaniment of a fruit chutney is a perfect touch.