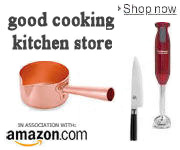 Convert the recipe

to another language.
Works in most Browsers
Scalloped Oysters aka. Oyster Dressing
Recipe by: Chef John V., A Good Cooking Recipe!

History: A New England Classic. Simple to make and you may embellish the recipe with sauteed minced onions, celery thyme and parsley just as what you might add to your traditional dressing.
Description: Oyster Baked in Cream Butter and Cracker Crumbs
Preparation time: 45 minutes
Serves: 4 as a side but as I have seen a really hungry person eat the whole thing as a main course---it's that good!

Amount/Measure/Ingredient

1 stick of butter (1/2 cup) + 4 Tbsp
1 1/2 cups Saltine crackers, crushed
1 pint of shucked oysters
1/2 cup light cream or half and half
1/2 cup heavy cream
salt to taste
1/8 tsp pepper
several dashes of paprika

Procedure:

Melt the butter and then use some of it to butter a 1/2 quart casserole baking dish. Crush the crackers so the pieces are about 1 inch pieces but not crushed so much that they are crumbs. Pour the melted butter over them and mix well.

Place the oysters in the casserole juice and all mixed with 1/2 cup of the buttered crumbs. (At this point you may add any additional ingredients just as you stir them in with the oysters, up to 1 cups worth without changing any of the other ingredients.)

Sprinkle in salt and pepper and then top evenly with the remaining cracker crumbs. Pour over the creams and sprinkle with paprika. Place 4 additional tablespoons of butter randomly dotted on top of the crumbs.

Bake at 350 for 35 minutes until golden and bubbly.