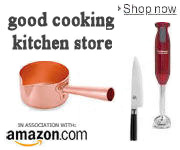 Convert the recipe

to another language.
Works in most Browsers
Parker House Rolls
Recipe by: The Parker House

History: The Parker House in Boston's is the Oldest Continually Operating Hotel in the USA Since 1855. This is their Classic Roll Recipe!
Description: Soft Buttery Yeast Rolls
Preparation time: about 3 1/2 hours
Serves: about 3 1/2 dozen

Amount/Measure/Ingredient

6 cups all-purpose flour
½ cups sugar
2 tsp. salt
2 pkg. active dry yeast
1 cup butter (2 sticks) softened, you can use margarine too
1 large egg

Preparation:

This will take you about 3 1/2 hours from start to finish, but you will be doing other things as the dough rises---it's really worth it!

In large bowl, combine 2 ¼ cups flour, sugar, salt, and yeast; add ½ cup butter (1 stick), softened. Gradually pour 2 cups hot tap water about 120 degrees and mix well, If you have an electric or dough mixer use it! Add egg; increase speed to medium; beat 2 minutes, scraping bowl with a spatula. Beat in ¾ cup flour and continue beating 2 minutes. Scrape the sides of the bowl as needed. Now stir in 2 ½ cups of flour and mix so a soft dough is formed, mix 3 minutes.

Turn dough onto lightly floured surface and knead until smooth and elastic, about 4-5 minutes, working in more flour (about ½ cups) while kneading. Shape dough into a ball and lightly oil the top of dough, cover with towel. Let rise in warm place of about 80 degrees F. until doubled, about 1 ½ hours.

Knock down dough by pushing down the center of dough with fist, then pushing edges of dough into center. Turn dough onto lightly floured surface; knead lightly to make smooth ball; cover with plastic wrap for 15 minutes and let dough rest.

Melt the other stick of butter or margarine and pour it into a baking pan that is about 17 ¼ inch by 11 ½ inches, buttering the bottom ands sides.

Roll out the dough ½ inch thick. With a 2 ¾ inch round cutter dipped in flour every time before you cut the dough, cut dough into circles. Then holding each piece of dough circle by the edge, dip both sides into melted butter in pan; fold in half and place in the pan with the folded edge facing down, Repeat until the pan is full and the rolls are nestled together evenly in rows and not space is left in the pan

Knead all the remaining trimmings together; re-roll and cut more rolls. Cover pan with towel; let dough rise in warm place until doubled, about 40 minutes.

Bake rolls in a 400-degree oven 15-18 minutes until browned.