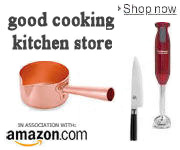 Convert the recipe

to another language.
Works in most Browsers
Whole Cranberry Sauce
Recipe by: Chef John V., A Good Cooking Recipe!
History: A New England Classic
Description: Whole Fresh Cranberries Cooked with Orange Juice and Sugar
Preparation time: about 15 minutes
Serves: 8

Amount/Measure/Ingredient

1 bag of fresh cranberries, 12 ounces, washed
1 cup sugar
1 cup orange juice
1 stick cinnamon, pencil thickness and about 3 inches long

Procedure:

Combine all ingredients, bring to a boil. Reduce heat and cook slowly for 5 minutes stirring
occasionally. Remove the cinnamon and place in a bowl to cool. Serve at room temperature or cold.