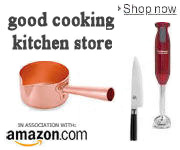 Convert the recipe

to another language.
Works in most Browsers
Cornbread Dressing
Recipe by: Chef John V., A Good Cooking Recipe!
Serving size: 12
Preparation time: about 1:30

Amount/Measure/Ingredient:

1 recipe for cornbread from the back of Quaker Cornmeal, baked day before and diced into 1/2 inch cubes
1 qt. firm white bread like Pepperidge Farm
1 lb. breakfast sausage, casing removed (Optional) Jones is a good brand to use.
1 cup diced onion, 1/4 inch
1 cup diced celery, 1/4 inch
1 bunch scallions, sliced 1/8 inch
1 cup Cubanelle green peppers, diced 1/4 inch (Optional)
4 Tbsp. butter or margarine
2-3 tsp. Kosher salt or to your liking
1 tsp. ground white pepper
1 tbsp. fresh sage, chopped
2 tsp. fresh thyme leaves
1/8 tsp. nutmeg
1/2 cup parsley, fresh chopped
1 cup chicken broth
1/2 cup half and half
1cup milk
2 eggs, large, beaten

Preparation:

Dice the cornbread and white bread into 1/2 inch cubes, place them into a large mixing bowl. Brown the sausage (optional) and remove, leaving fat in the pan. Add butter, saute onion, celery and scallions and peppers (optional) with the butter over low heat until transparent. Add the salt, pepper and seasonings over the cubes, and toss to mix. Add broth, half and half, milk, and beaten eggs and fold in gently, then add onions, celery, scallions and (peppers optional), mix gently again. Place in an oiled 11x14 baking pan (coat with Pam or another vegetable oil to prevent sticking). Bake at 350 degrees F. for about 60 minutes.