Good Cooking's Food Doctor---Get the Facts
Ontario, Canada Bean Producers
Green information is available at these sites!
Largest eco-friendly Product Directory
Middletown NY Thrall Library, Going Green
Did you know that it takes seven years of natural gardening practices such as no insecticide sprays or chemical fertilizer and no leakage or run-off from industrial equipment into fields to achieve the designation of an organic farm? Look at the links above for more information on the subject.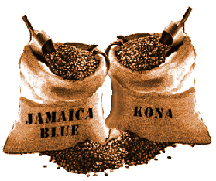 Coffee and a Few Tea Links
Good Cooking doesn't endorse or sponsor any of the companies listed below. They are listed only for the valuably information you may find on them.
Ahrre's Coffee Roastery

Boyds

Coffee Works

Daily Grind

Greenberry's Coffee & Tea Company

Usenet alt.food.coffee Don't forget that you need to setup your browser's newsgroup reader to go here.
Good Cooking's Plant & Herb Information
National USDA PLANTS Database Access---The PLANTS Database provides a single source of standardized information about plants. PLANTS provides standardized plant names, symbols and other plant attribute information. Still under development.
Plant Information Center, Virtual Herbarium at the University of North Carolina. This is a must visit site for the gardener or chef.
The Gardening Archive Is at the Lysator Swedish site and has an emphasis on plants suitable for a cold temperate climate.
The Weekend Gardener Dictionaries and Encyclopedias

Serious food information is available at these sites:
Cornell Department of Food Science and Technology
University of Minnesota Department of Food Science and Nutrition
FDA Center for Food Safety and Applied Nutrition
Purdue University Food Science

Links about Nutrition and Food Safety
Food Processors of Canada
International Food Information Council (IFIC) Foundation
National Agricultural Library
National Food Safety Database
USDA Home Page
Family and Consumer Sciences at Texas A&M

More informative links to help you be a great cook!
Land O'Lakes
A recipe for chocolate cake
Mostly Desserts
Happy Cow, a trusted source for finding vegetarian food.
Callahan's Cookbook
Phoebe's Kitchen, AKA Food Items
Recipe Archive, Finnish University & Research Network TO VIEW ANY OF THE RECIPES YOU FIRST UNZIP THE FILE AND THEN OPEN WITH A TEXT EDITOR SUCH AS WORD PAD. MS WORD OR NOTEPAD WON'T WORK. (FYI---"Z" FILES ARE UNIX BASED